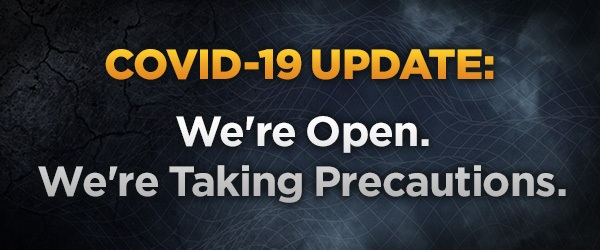 We're Still Open
Line workers aren't staying home, and neither are we. While COVID-19 has us practicing social distancing right now – we're currently rotating paid vacations, 1/3 of the shop at a time – we continue to process repairs orders in the shop. Getting your tools back to you ASAP is our top priority right now.
We're Taking Precautions
We are doing everything we can to ensure you receive your tester repaired and sanitized. For us, taking these steps is not new. We have always wiped down all repairs with a 70% isopropyl alcohol solution as a safety precaution. But now, we're taking special care to also thoroughly wipe down all incoming carrying cases as well.
Enhanced Cleaning Instructions From Hubbell
During this time of heightened concern for cleanliness, here are some guidelines for additional cleaning of your CHANCE tools, without compromising the integrity of the equipment.
It is recommended that you continue to follow safe working practices, increased hygiene, and proper distancing as indicated by the Centers for Disease Control and Prevention (CDC), OSHA, federal, state and local health departments, and your company's work practices and procedures.
Here are the Enhanced Cleaning Instructions.
If you have any questions, please contact a Hubbell Power Systems Representative.