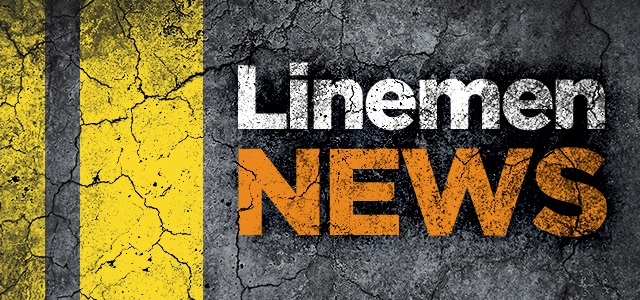 News Highlights from the Electric Power Industry
Here are some industry news and information articles from around the web, just for you.
Fifteen tornadoes folded transmission towers like tin cans, ripped out power poles from the ground, killed one person and knocked out power for 70,000 homes and businesses in Dayton, Ohio. In just a two-and-a-half-hour period — from 10 p.m. on May 27 to 12:30 a.m. on May 28 — the twisters inflicted unforeseen destruction in Dayton Power & Light's (DP&L's) service territory.
An increasing number of cities, states and companies are pursuing clean energy targets, while improving economics and technologies are expanding the supply of zero-carbon options. But what's the best way to achieve those goals?
In the Midwest, a proposed $492–543 million transmission project is raising big questions about renewables, reliability and the evolving American grid. Advocates say the high-voltage line is needed to expand access to wind energy and ensure reliability, while opponents say it is unnecessary and worse than a suite of alternatives that could include solar, demand response and other advanced transmission technologies.
On April 4, Southwest Power Pool (SPP) publicly announced our interest in building and operating an energy imbalance market in the West. Those who know SPP's history of successful market administration and steady growth saw the announcement as a natural step in our company's evolution: a trusted leader in electric reliability pursuing the opportunity to bring its services to a new set of customers.
Others less familiar with our track record and customer-focused approach to business may be wondering: Why this move? Why now? And why should potential customers choose SPP?
Dominion Energy plans to invest in and develop four battery storage pilot projects in Virginia.
The four utility-scale projects would total 16 MW and be the largest of their kind in the state, Dominion Energy Virginia reported this week. The utility has filed to seek approval from the State Corporation Commission.
CINCINNATI, OHIO, APRIL 30, 2019 —Venturo®, a leading producer of truck- and van-equipped cranes, has released an advanced control system that provides safety, control and reliability for its line of fully-hydraulic service cranes. The new Venturo Logic Controls (VLC™) crane control management system provides enhanced control of capacities throughout a crane's load operation.
I was recently reviewing a report issued last year by BMI Research, a Fitch Group company, which has since been rebranded as Fitch Solutions. The Megatrends 2050 Special Report, as it is called, suggests there are three main trends that will transform the global power sector over the next half-century. They are decentralization, digitalization, and decarbonization.
For those immersed in the power industry, I don't think the pronouncement is a revelation. Most insiders are well aware that the three Ds are impacting the electric grid and disrupting (the fourth D) the power business. In fact, POWER has been addressing each of these trends in various ways in recent years.
Be Prepared. Think Safety.