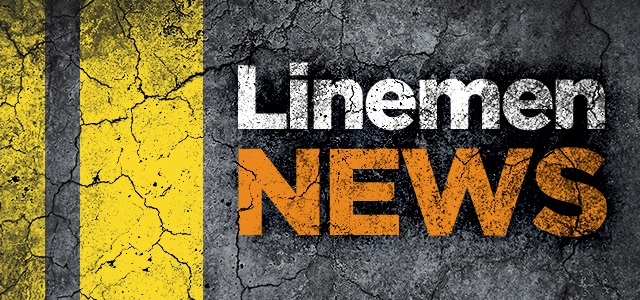 News Highlights from the Electric Power Industry
Here are some industry news and information articles from around the web, just for you.
Con Edison has been conducting a thorough review of events that led to a large power outage this past Saturday on the West Side of Manhattan in New York City.
The outage started at 6:47 p.m. EDT, and the lights were back on shortly after midnight. At its height, the number of customers out reached approximately 72,000. They were concentrated in an area that reached West 72nd Street on the north, West 30th Street on the south, the Hudson River on the west and 5th Avenue on the east. Read more >>
DOE wants to find "cost-effective" ways to make electric infrastructure systems more resilient against severe weather events, and to guard oil and gas infrastructure against cyber and physical threats as well.
"Concern among government agencies, utilities, and the public about the risks presented by more frequent and more severe weather events has led to widespread discussion about how to make electric infrastructure systems more resilient against such hazards, and how to do so effectively and at reasonable cost," DOE said in its electric grid RFI. "This is challenging to do, however, given the many uncertainties and variables associated with weather-related events." Read more >>
July 10 may have marked just another summer day for most Americans and Canadians. For lineworkers across North America, however, it was the day to celebrate the line trade. On National Lineworkers Appreciation Day, energy companies showed their appreciation for the hard work and dedication of their lineworkers.
Here are just a few of the photos captured from #ThankALineWorker on Twitter. Check out the hashtag to see even more posts about how companies celebrated their lineworkers: Read more >>
The nerve center for electric power transmission in California says that cyber attacks now pose the most serious threat to the grid. According to a June 14 report in the San Diego Union-Tribune, the California Independent System Operator (ISO) is fighting off several millions of attempted intrusions every month.
Hubert Hafner, the California ISO's head of cybersecurity, said his network is "in the cross-hairs of terrorists and nation-states that want to harm the electric grid." Read more >>
The U.S. Environmental Protection Agency (EPA) announced that it finds that the risk from Electric Power Generation, Transmission and Distribution facilities does not warrant financial responsibility requirements to cover the costs of possible hazardous substance releases due in part to the existing state and federal requirements on these facilities. Read more >>
The power industry is frequently blasted for the amount of greenhouse gases (GHGs) it emits, but what often goes overlooked is how much CO2, nitrous oxide, and methane the agricultural sector produces. According to the U.S. Environmental Protection Agency's Inventory of U.S. Greenhouse Gas Emissions and Sinks, the U.S. agriculture industry released 582.18 million metric tons of CO2 equivalents in 2017.
That was about one-third of the total emitted by the nation's fossil-fueled electricity generation sector that year, and U.S. farmers don't typically burn coal, except in their barbecue grills. Read more >>
Be Prepared. Think Safety.