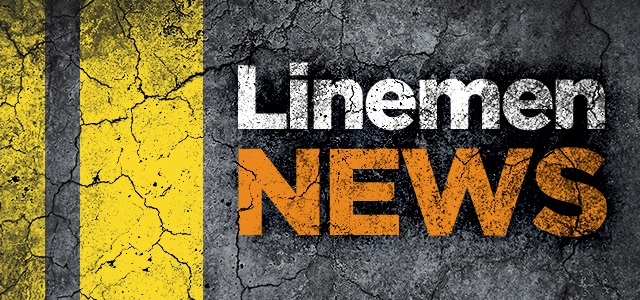 When drivers forget to click in their seat belt, a loud, audible warning reminds them to buckle up. But when linemen get in a bucket truck and forget to clip in their lanyards, there is no warning signal. This oversight puts lives at risk. Ejection from a car hitting the back of the truck or a fatal fall from leaning too far to reach an object are real dangers to linemen in bucket trucks. Both of these catastrophic incidents could have been prevented with one simple step: clipping in the lanyard to the bucket. Read more >>
A 21-year-old Pacific Gas and Electric crew member was killed in a vehicle accident Saturday evening while working in a wilderness area near Redding, becoming the seventh known death so far in the two-week-old Carr Fire.
"Crews in a remote area with dangerous terrain were performing (power) restoration work when a crew member suffered an accident and a fatal injury in western Shasta County," PG&E spokesman J.D. Guidi said Sunday morning. Read more >>
The New York Times recently published a thought-provoking article that identifies several failures that led to greater than expected loss of life in the tsunami that struck Indonesia in September.
The Times article highlights a set of lessons that we should learn, and it's not just about tsunamis.
It's about our assumptions about the infallibility of technology, our assumptions about what the technology will actually do, and our reliance on a growing number of widely dispersed devices that may or may not be accessible for routine maintenance and that depend on a highly resilient communications infrastructure. Read more >>
In September, Eaton hosted a media event at its Power Systems Experience Center outside of Pittsburgh, Pa. The Experience Center gives visitors a concentrated, hands-on training experience for virtually every electrical system.
Dan Carnovale, Experience Center Manager, led the tour through the training facility, relating its history and calling it an "electrical Disneyland." In 2004, Carnovale created it as a single room called the "Power Quality Lab." Now, it features over a dozen training stations and classrooms, and according to Carnovale, the Experience Center sees 6,000 people come through each year. Read more >>
The term "smart meter" has been used for a couple decades now. Such devices have been promised to boost grid responsiveness and enable customer participation in time-of-use rate plans that can reduce peak demand. However, as utilities continue to propose rollout plans for the half of Americans still lacking smart meters, regulators are calling for more details on what, exactly, ratepayers will gain from these investments. Read more >>
It's that time of year when keeping mindful of possible winter weather is of the utmost importance. Here are some helpful tips to bear in mind this coming winter season.
Be Prepared. Think Safety.