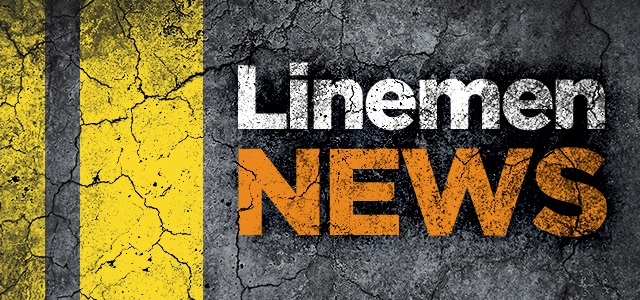 According to a report preview issued by Transparency Market Research (TMR) the global digital substation market, defined as module hardware, fiber optic communication network and SCADA, in the combined transmission and distribution substation categories is expected to realize over $12 billion by 2026. Read more >>
Philip Green, British businessman and chairman of global retail giant Arcadia Group, put it plainly when he said, "Good, bad or indifferent—if you're not investing in new technology, you're going to be left behind."
In today's digital era, electrical contractors are increasingly finding that to be true and are responding by investing in a range of new and highly connected technologies designed to increase efficiency, enhance communications, reduce labor hours and cut costs. Read more >>
KEARNEY, Mo — A crew of six Platte-Clay Electric Cooperative linemen returned from the Florida panhandle last night after spending two weeks helping restore power to communities ravaged by Hurricane Michael.
The crew deployed as part of a coordinated effort by the Association of Missouri Electric Cooperatives to respond to a call for help by the Talquin Electric Cooperative of Quincy, Florida. At the peak of the crisis, around 50,000 homes and businesses were without power in the Talquin service area.
Due to the hard work of Platte-Clay's linemen and hundreds of others from Missouri and other states, over 97% of the original outages have since been restored. Read more >>
It's that time of year when keeping mindful of possible winter weather is of the utmost importance. Here are some helpful tips to bear in mind this coming winter season.
Be prepared. Think Safety.