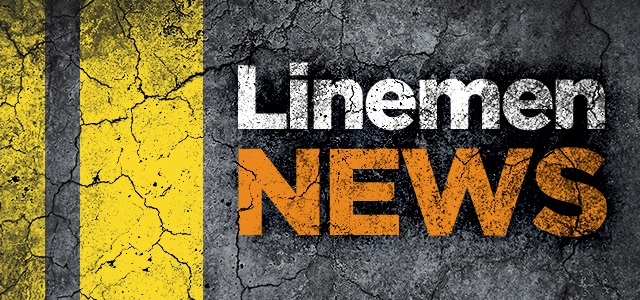 Ryan Jones was about to head back to his crew quarters and get some rest Thursday when he saw the transformer on Eagle Drive. Just hours earlier, the Dominion Energy lineman had stopped by and saw the problem. He couldn't just drive past while an entire North Charleston neighborhood sat in the dark.
"I couldn't stand it. Even though I was directed to come in, I stopped. I got out the truck and got my stuff on," Jones said Friday morning.
The 32-year-old, who was inspired by his dad to take up one of the 10 most dangerous jobs in the world, knew that fixing the fuse would only take a few minutes >> Read more
New England officials expect the region's electric grid will remain reliable and economic, largely due to approximately $1.3 billion in planned transmission upgrades over the next 10 years. In the near-term, the region will look to efficiency, renewables and imports.
"The region remains highly dependent on natural gas generation," Michael Henderson, the ISO's director of regional planning and coordination, said Thursday at a public forum in Boston. >> Read more
Lately, it seems that everything is touted as being "smart." We now have smart cities, smart meters, smartphones, smart water, smart cars, smart homes, and the smart grid.
But, with every technological and operational advance we make in the interest of productivity (examples being distribution system automation, remote access, and bring your own device), we also make our electric grid more vulnerable to cybersecurity attacks. >> Read more
CenterPoint Energy is committed to the safe, reliable delivery of electricity in all the communities it serves and prepares for severe weather events. However, no two storms are alike, which makes it difficult to forecast what the exact damage to the electric system could be and how long outages could last.
For example, a series of severe thunderstorms swept through Houston, Texas this year, impacting the utility's distribution system. A single storm in May 2019 was strong enough to bring the system up to >> Read more
Auger Technologies will demonstrate their Bullet Tooth Puller, a device to quickly and safely remove even the most stubborn conical auger bits, in ICUEE booth #4966.  Powered either manually or with an impact wrench (not provided), the Bullet Tooth Puller removes conical auger teeth in a fraction of the time normally required, saving time and money. 
Augers with worn teeth that are stuck fast can be efficiently removed in just minutes so that when new teeth are installed, a valuable asset is removed from the "bone yard" and returned to a productive state. It is suitable for any auger with standard conical teeth.
Texas Electric Cooperatives (TEC) leadership has announced an alliance with Ultimate Tool and Safety, a Fort Worth-based safety equipment and tool resource for linemen, construction workers, telecommunication workers, arborists, tower workers, and ironworkers >>
Read more
Any day now, the Federal Energy Regulatory Commission (FERC) will issue a decision on a price control policy with profound implications for consumers and the future of electricity competition.
The policy before FERC is a broad application of the "minimum offer price rule" (MOPR) which administratively raises the bids of resources receiving state subsidies — potentially spanning coal, nuclear and renewable resources. Recently 10 senators wrote a letter to FERC urging that they reject the proposal. Energy-intensive consumers could not agree more >> Read more
It's that time of year when keeping mindful of possible winter weather is of the utmost importance. Here are some helpful tips to bear in mind during this season. And another on hazardous winter weather from our own Marty Admire: A former lineman.
Be Prepared. Think Safety.