Testing Is Crucial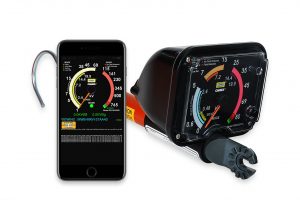 Much of the danger linemen face each day lies in the unknown. Whether a line is energized determines how – or even if – maintenance on the line can be conducted. Testing the voltage safely is the best predictor of risk and prevents most injuries. 
But when the pressure to get the job done quickly comes from customers, the weather, and even the line crew, sometimes a lineman skips that crucial step in favor of easier tests or simple observations. 
Injury and even death can be the result. Everyone wants linemen to use voltage indicators to test the line before beginning a job. And when something goes wrong, proving that a test was conducted prior to the maintenance can be impossible.
Prove It! Bluetooth indicators give you a record
Enter the Bluetooth Voltage Indicators like the Multi-Ranging Voltage Indicator (MRVI) for transmission or distribution, or the Proximity Voltage Indicator. With these high-tech tools, a lineman test can determine whether the line is energized but – most importantly – he can see the results on his smart device and even take a screenshot to PROVE he tested before doing the work!
Saving the Next Lineman
Why is this ground-breaking stuff? If the line in question causes an accident, and the lineman working on it has proof the line was de-energized at the time (in the form of an email of a screenshot taken at the time of testing), then the blame now falls back on the line – not on the lineman.
Not only that but if the lineman is not to blame, then the real cause of the accident can now be uncovered and resolved – before another lineman gets hurt!
Safety and Reliability.
Did you know it's been 80 years since an accidental death on the line prompted MW Bevins to build the first phasing set? Bevins continues to add and improve lineman safety tools and technology, and the line of Bluetooth indicators proves that.
Keeping these guys safe is our greatest mission. Giving them the tools they need to do their job…and KEEP their job is just a bonus we're proud to offer.
Interested in the MRVI for distribution, MRVI for transmission, or the PVI? See your local Hubbell representative and check them out!