Ever been stuck between a rock and a hard place?
We get that. Sometimes working with bolted connections wedged tight in an energized situation is nearly impossible. That's one reason we created the Rattlegun. The Rattlegun is an impact wrench that allows a lineman to safely install and remove energized bolted connections using a hot stick on a variety of transmission, distribution, and substation connectors to 500kV.
Using battery operation, the Rattlegun works through wireless telemetry via remote control, so the operator can safely control speed and rotation direction from a distance!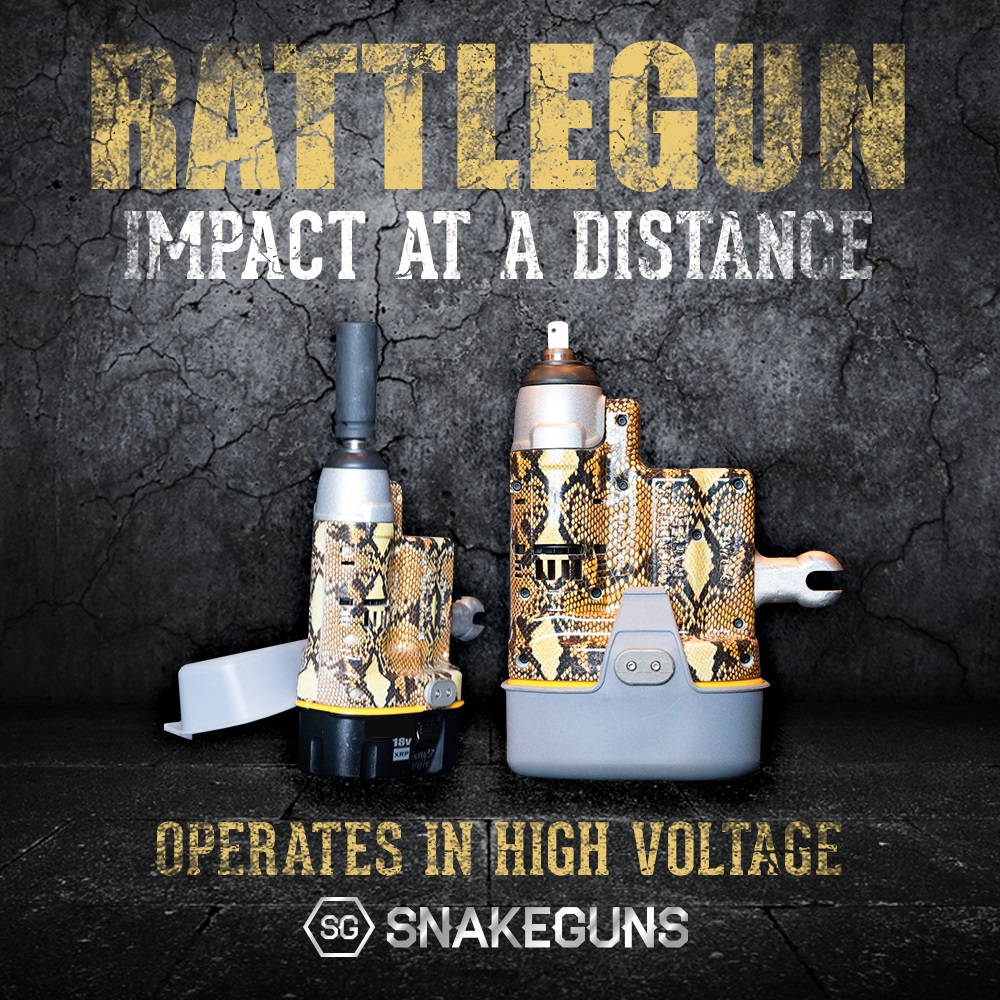 SOLUTION TO HEAVY & AWKWARD EQUIPMENT
Replace that impact driver or manual socket wrench with a Rattlegun and watch state-of-the-art technology at work. We're always looking or ways to reduce the risk of injury to linemen. In this case, we used ergonomics to prevent damage to joints from repetitive motions. No more ratcheting that sticks back and forth to tighten a nut!
STAY SAFER & WORK MORE EFFICIENTLY
When we say "Action at a Distance," we mean it. The Rattlegun puts distance between you and the energized lines. So you can access, tighten, and loosen nuts and bolts from the "safe" end of the hotline tool. In fact, you can use a Rattlegun from a bucket truck, on the pole, or from the ground. It even provides additional safety for enclosures, manholes, and vaults.
NO SPECIAL TOOLS REQUIRED
Using any insulated hot stick with a universal head, linemen can upgrade their capabilities, speed, and ease-of-use for all bolted applications. Grab a set of 1/2″ drive impact-rated sockets and you're ready to go!